503.234.6674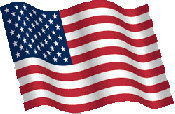 1961 Chevrolet Mobile Display Unit



ORDERING:

All parts listed on website are new. We will need the year, model, and body style of the vehicle that the parts are for. On some items, we need extra information to get you the right part. This may be color, size, engine, transmission, or what accessories your car has, such as air conditioning or floor shift. These details will be asked for in the description of the part. On upholstery items, color can be determined by the trim numbers on your cars cowl tag, or if necessary we can go by color samples.


LEFTS & RIGHTS:

Some parts are marked left or right (L or R). This is determined the same as if you are sitting in the car. Left is for drivers side, and right is for passengers side.


BODY STYLES:

When the part will fit either a Hardtop (HT) or a Sedan (sdn) the difference is a hardtop has no post between the side door or quarter windows, and a sedan does have a post. When you open the door on a sedan, the door frame goes all the way around the window.


SEARCHING FOR PARTS:

To use our website, search for items by selecting a Make on your left, and then choose a Model. You may then search by Part Number or Description & Year, or choose a Category. Clicking on the part will bring up more details. Clicking on the picture will make it larger. If you already have part numbers, and want to bypass make & model, go to Products at the bottom of the page, and then you will find the search near the bottom of the Products page.


PRICING:

We keep are website pricing as updated as possible. With a wide assortment of items, from 220 different suppliers, prices are subject to change without notice. Most changes are small, and we will honor the original price. If it is a big change, and it affects your order, you will be notified, and we will work with the situation as fairly as possible.


DISCOUNTS:

Prepaid online orders over $500.00 receive a 5% discount. Prepaid online orders over $1000.00 receive a 10% discount. Parts must be ordered at one time to qualify for discounts. Some items have no additional discount available, but the cost of that part still counts toward the discountable total for other parts you order. Most kits have already received a discounted price, and do not get an additional discount.


KITS:

Some products are available in a kit. This is a group of parts sold at a discounted price. A kit is paid for in full, even though we may have to back-order a part in the kit. If a part of a kit is back-ordered and canceled, or returned, the refund is discounted 10% to 20%, because the kit price you paid was discounted.


GIFT CERTIFICATES:

Gift certificates are available in any amount of $10.00 or more. Gift certificates have no cash value, and must be redeemed for merchandise.


PAYMENT:

We accept VISA, Master Card, Discover, Postal Money Order, Certified or Cashiers Check. Personal Checks will be held 2 weeks for clearance. Special Order items must be paid for in advance. All orders must be paid for in US funds. You can be confident that your credit card transactions are being processed according to the highest security standards by Authorize.Net.





SALES TAX:

We have no sales tax in the state of Oregon.


SHIPPING INFORMATION:

Most packages are sent FedEx or US Postal Service. We will need your complete billing and shipping address.


FREE SHIPPING:


SHIPPING CHARGES:

Shipping charges for ground shipments in the continental US 48 states for non-oversize, over-weight or special handling packages are as follows:
0.00 to 60.00 = 9.20
60.00 to 100.00 = 12%
100.00 to 200.00 = 10%
200.00 to 300.00 = 24.00
300.00 to 400.00 = 28.00
400.00 to 500.00 = 32.00

These charges will be calculated on your order and this includes insurance on all packages. If we can ship your package for less, we will include a refund check in your order. An extra handling charge will only be charged for hard to ship items like glass, or something that needs to be crated, or shipped in a special package. If you would like a shipping estimate on your order, please email us.

Shipping charges for packages overseas or outside the US 48 states are charged for at current carrier rates with a $1 to $2 handling charge. We will email you the estimated cost before the order is shipped.


RUSH ORDERS:

1, 2 or 3 day delivery is available in the continental US 48 states at a higher shipping rate. which will be charged separate from your order. We will notify you of the charges which will be charged separate from your order. The package will be shipped as soon as possible, but depending on what time of day we receive the order, it may have to leave our store the next day.


OVERSIZE PACKAGES:

UPS oversize packages are determined as follows: Oversize 1 = Any package with combined length and girth over 84", but less than 108", and less than 30 pounds, is billed at 30 pounds. Oversize 2 = Any package with length and girth over 108", but less than 130", and less than 70 lbs, is billed at 70 lbs. Oversize 3 = Any package with length and girth over 130", but less than 165", and less than 90 lbs, is billed at 90 lbs. Any package larger than this will have to be shipped by truck freight. We will notify you of the the cost of any oversize charges.


TRUCK FREIGHT:

All items to large for regular ground shipments, must be sent by truck freight. Truck companies have extra charges for residential deliveries, lift gate services, and other such things, so if you can have it shipped to a commercial address, it can save you money.


SHIPPING DAMAGE:

If part is damaged in transit, please notify us and the carrier for instructions within 2 days of delivery. You must keep the original box and all packaging materials. You can refuse the UPS delivery of a damaged package when the part is visibly damaged. Truck freight orders must be inspected upon delivery.


BACK-ORDERS:

Parts will be back-ordered if we run out of stock, and will be shipped as soon as possible. Sometimes the manufacturer is also out of stock. We have no control over manufacturer back-orders. Please let us know if you want back-orders canceled. Back-orders on special order items can not be canceled if the part is already being built or is in transit. Sometimes the availability of a part becomes discontinued. In this case we will notify you and give you a refund.


ERRORS:

Check all packages and packing material, and see if it agrees with the invoice on items shipped or back-ordered. Please report to us any errors within 2 days of receiving the packages. After several days it gets harder or maybe impossible for us to trace and correct the problem.


WARRANTY & RETURNS:

All parts are satisfaction guaranteed. If not satisfied, notify us first before returning for refund, less shipping and handling. Please remember to include a copy of your receipt, and a note about the problem. Parts returned for other reasons will be refunded less a 15% restocking charge. Special Order parts, Books, Manuals, Videos, Electrical parts, or parts modified, or damaged during installation are not returnable. No refunds after 30 days from date purchased. All used parts sold as is.


LIABILITIES:

Dans Classic Auto Parts is not responsible for any damages due to the manufacture of the parts we sell. We are not responsible for labor fees associated with the installation, removal, modification, or repair of any product purchased, regardless of the circumstances.


MANUFACTURER NAMES:

All manufacturer names are trademarks of the manufacturers, and are used for reference purposes only.
1966 - Lyman Slack Chevrolet, Portland, Oregon